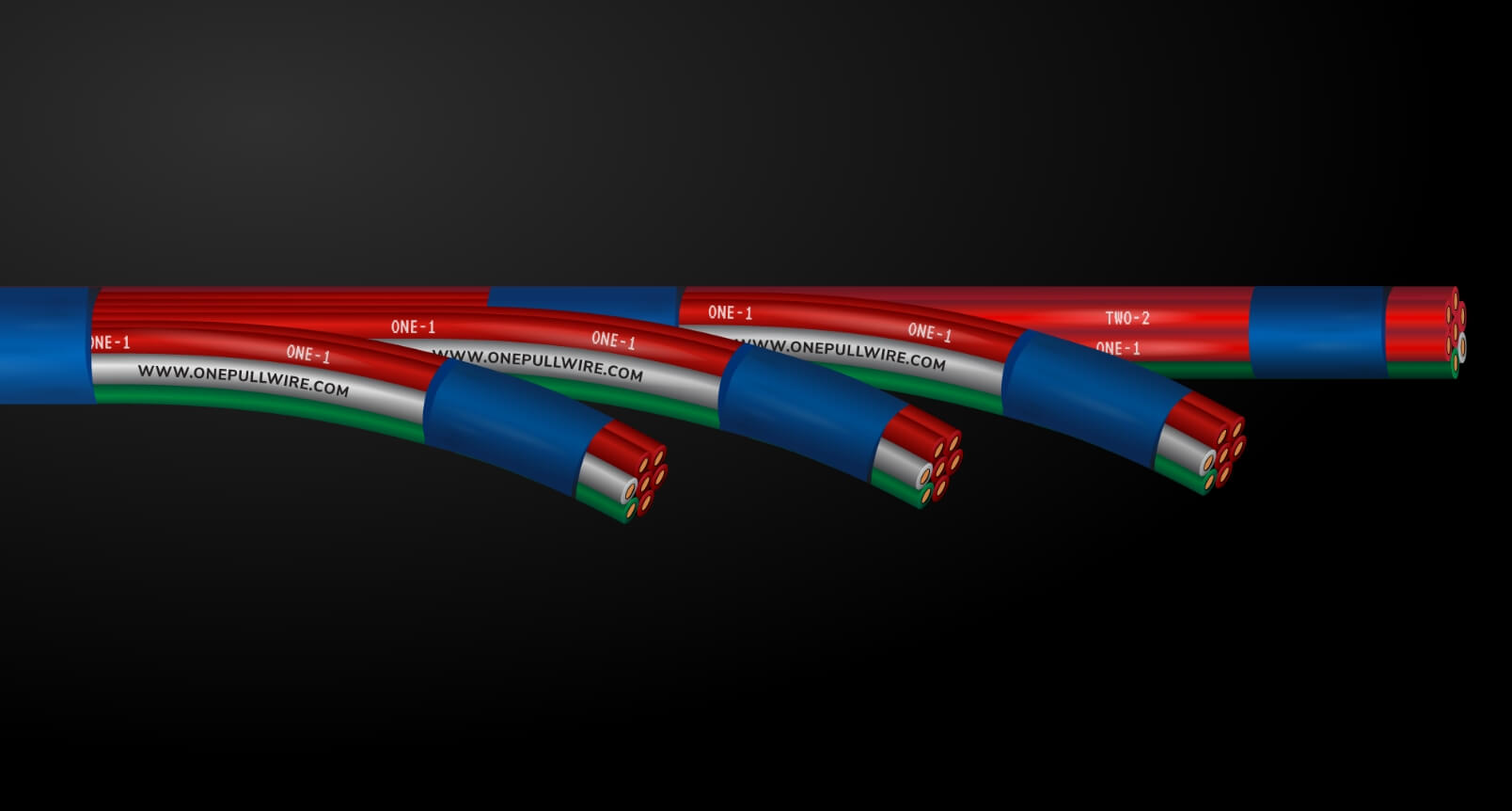 OVERVIEW
Staggered configuration bundled cables should be used for breaking out a number of conductors at specific points in a pull.
The staggered configuration is optimal for wiring that requires breakouts at specific points and various lengths. For example, instead having to measure the specific lengths and terminations points of conductors in a fire alarm system, a staggered configuration bundle has all the breakouts measured, cut, and ready to be installed.
Though there are multiple breakouts, they are all contained on a single reel with a single pull. Since drop points can be set when the order is placed, electricians have no need to order more wire than required.
This bundled cable assembly not only facilitates fast installation but also simplifies material management on the job site since there is no excess wire remaining on the spools.
Staggered Wire Types & Applications
WIRE TYPES
Communication
Data Cables
Coax
Fiber Optic
Low Smoke Zero Halogen (LSZH)
PV
THHN / TFFN
APPLICATIONS
Solar Farms
Data Centers
Fire Alarm Systems
Security Systems
Elevator and Lift Systems
Industrial Construction
READY TO SAVE TIME & MONEY WITH BUNDLED CABLE AND WIRE?
Get a quote for our custom wire and cable bundles today.