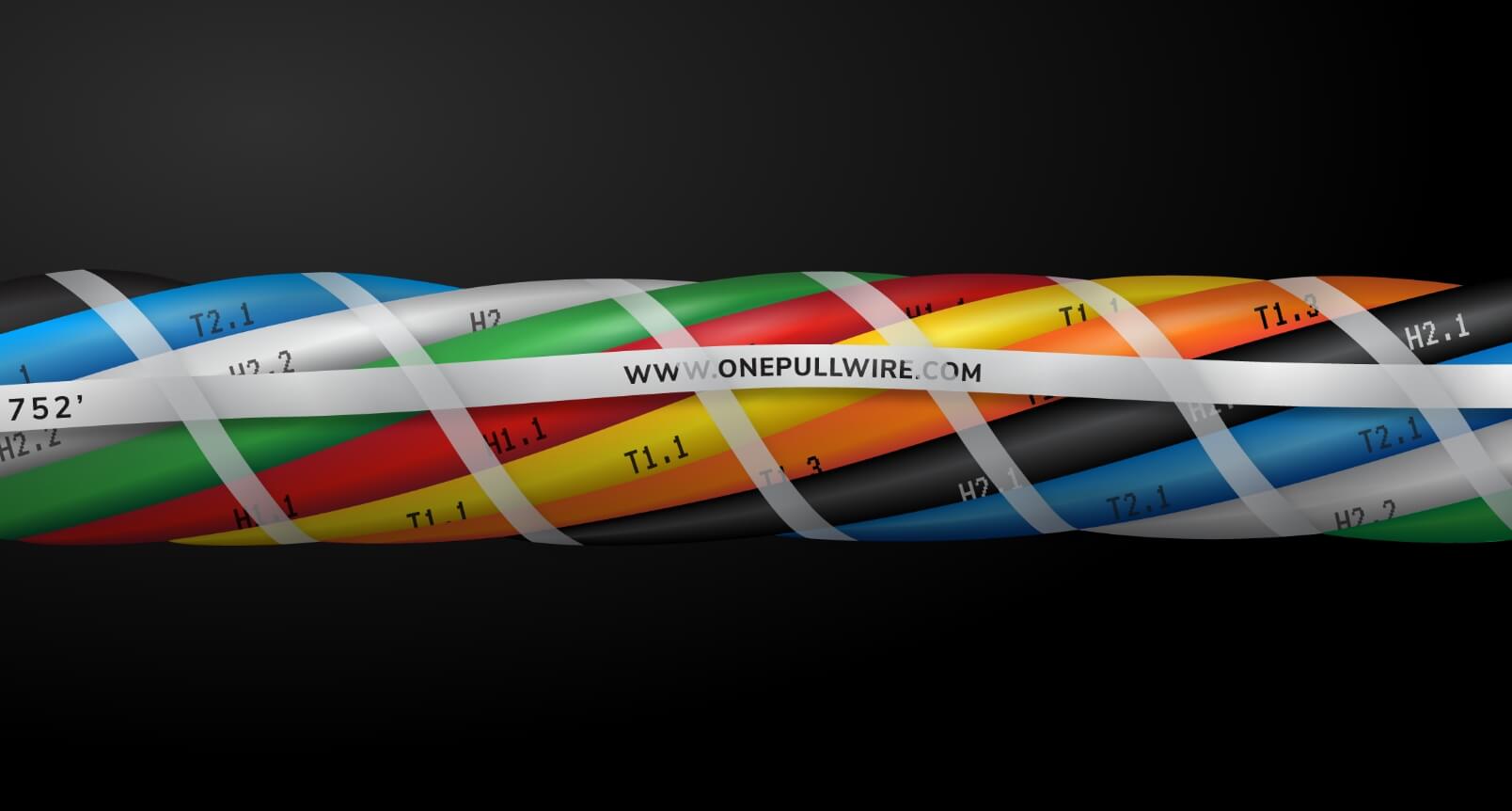 OVERVIEW
The spiral configuration bundled cable is ideal for "Home Runs" that need to be pulled through conduits, raceways, and gutters. The nylon harness maintains the bundled wirings flexibility while still ensuring that the conductors have enough room to breathe.
Because the spiral assembly preserves its flexibility and roundness under most conditions, it is easier to pull long distances.
The spiral configuration assemblies are the most flexible custom bundled cables on the market. Because the spiral configurations retain their roundness and do not change their proportion when bent, they have the lowest chance of hang ups.
Spiral Wire Types & Applications
WIRE TYPES
THHN / TFFN
XHHW
USE
CAT Cables
FPLP/FPLR
Low smoke zero halogen (LSZH)
Fiber optic
APPLICATIONS
Control Systems
Communication Systems
Data Centers
Industrial Automation
Commercial Construction
Access Control Systems
Audio Visual (AV)
Solar Farms
Conveyor Belt Systems
READY TO SAVE TIME & MONEY WITH BUNDLED CABLE AND WIRE?
Get a quote for our custom wire and cable bundles today.