CUSTOM TRAY CABLE BUNDLES MINIMIZE COSTS AND MAKE INSTALLS MORE EFFICIENT
Ensure error-free installations with lower labor costs in processing facility projects with custom tray cable bundles.
LOWERS COSTS
Less expensive than wire-in-pipe.
SAVES SPACE
Less space required for the same number of cables.
FITS ANY SPACE
Cable is more flexible than traditional wiring.
USE OUTDOORS
Sunlight-resistant jacket. UL listed for direct burial.
REDUCES ERRORS
Pre-printed for simplified identification.
HANDLES HARSH ENVIRONMENTS
Oil and gasoline resistant conductors available.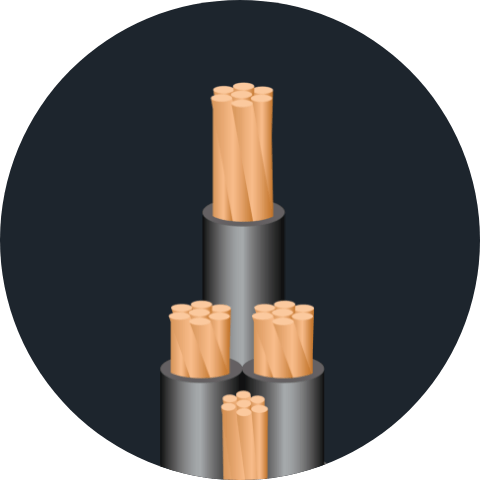 CONSTRUCTION
Custom tray cable built to your project's exact specifications.
Class B stranded bare copper
PVC/nylon insulation
THHN, TFFN or XHHW-VW1
PVC insulated 90°C
Shore "A" Hardness based on ASTM D-2240
Conforms to UL 1277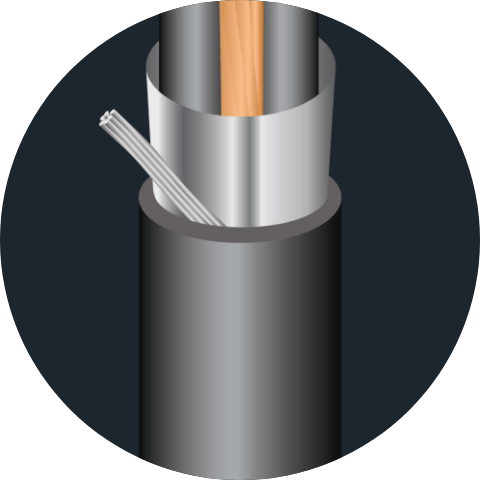 CUSTOM CABLE JACKETING & SHIELDING
Jacketing and shielding options for every application.
Sturdy indoor and outdoor jackets for custom wire bundles
Outdoor jackets for indoor cables
PVC, PE, and tray-rated compounds offered in several colors
Jackets available for sunlight resistance, harsh environments, direct burial, and in cable tray
READY TO SAVE TIME & MONEY WITH BUNDLED CABLE AND WIRE?
Get a quote for our custom wire and cable bundles today.