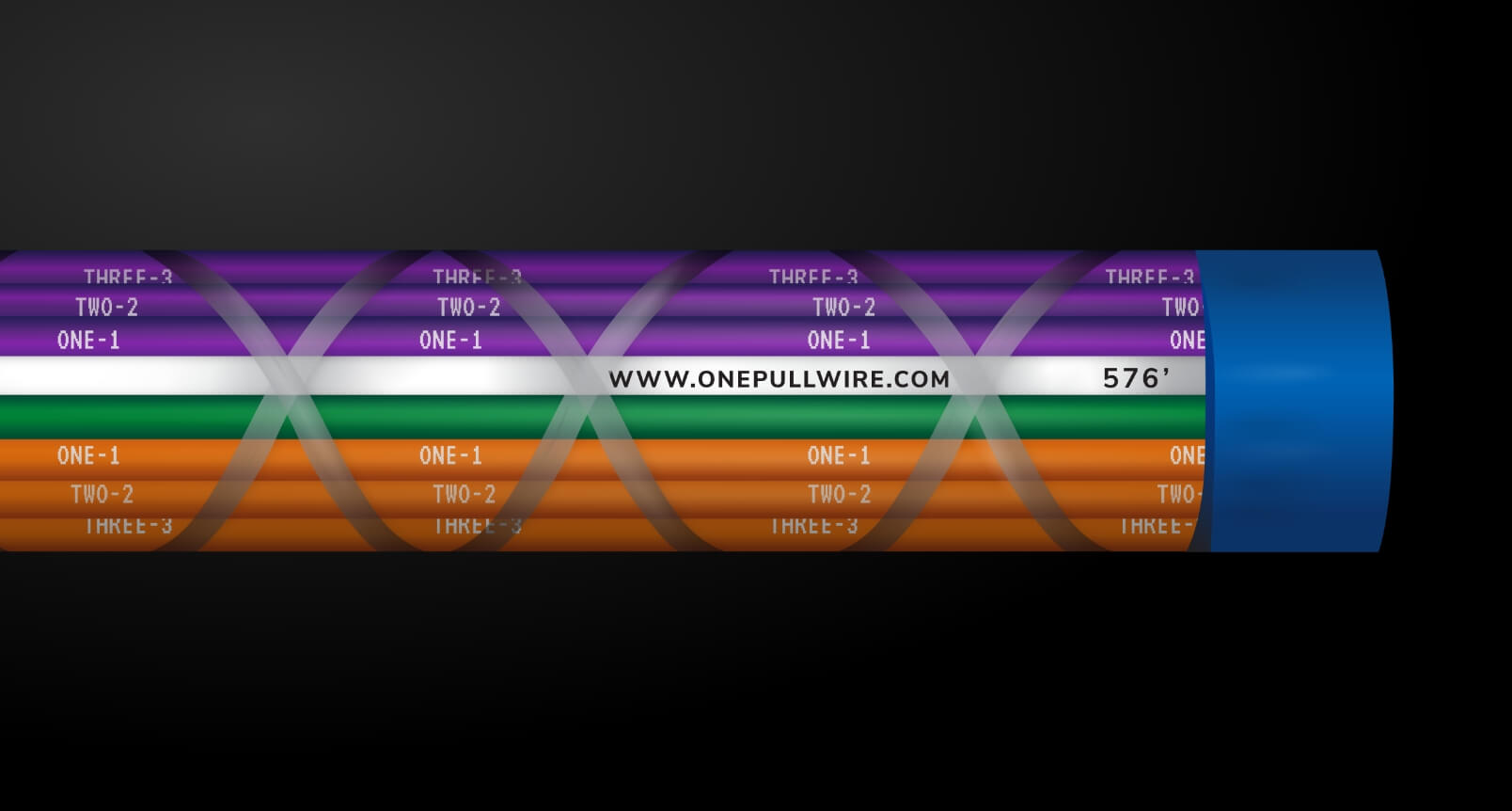 Overview
The straight configuration consists of individual conductors that can be easily broken out at intermediate points along the run.
Straight configuration bundled cables are used for wire sizes #12 AWG and larger to minimize heat build-up generated by power wires with even numbers of neutrals and hots. It is ideal for bundles laid in tray, troughs, or other wire management systems where there is no conduit. There is custom printing of any alpha numeric combination along the entire length of the conductor every 1" to 6."
Since there is custom marking and bundling, all set up on a single reel, this bundled configuration speeds up tray installations while also ensuring there is no left over wire to clean up or left over as surplus inventory.
Straight Wire Types & Applications
WIRE TYPES
THHN / TFFN
XHHW
USE
CAT Cables
FPLP/FPLR
Low smoke zero halogen (LSZH)
Fiber optic
APPLICATIONS
Power plants
Commercial Offices
Casinos
LED Lighting Systems and Fixtures
Waste Water Treatment Facilities
Generators
Theater Lighting
Hospital call systems
Ventilation and HVAC Systems
READY TO SAVE TIME & MONEY WITH BUNDLED CABLE AND WIRE?
Get a quote for our custom wire and cable bundles today.