Straight Cable Configuration Spec Sheet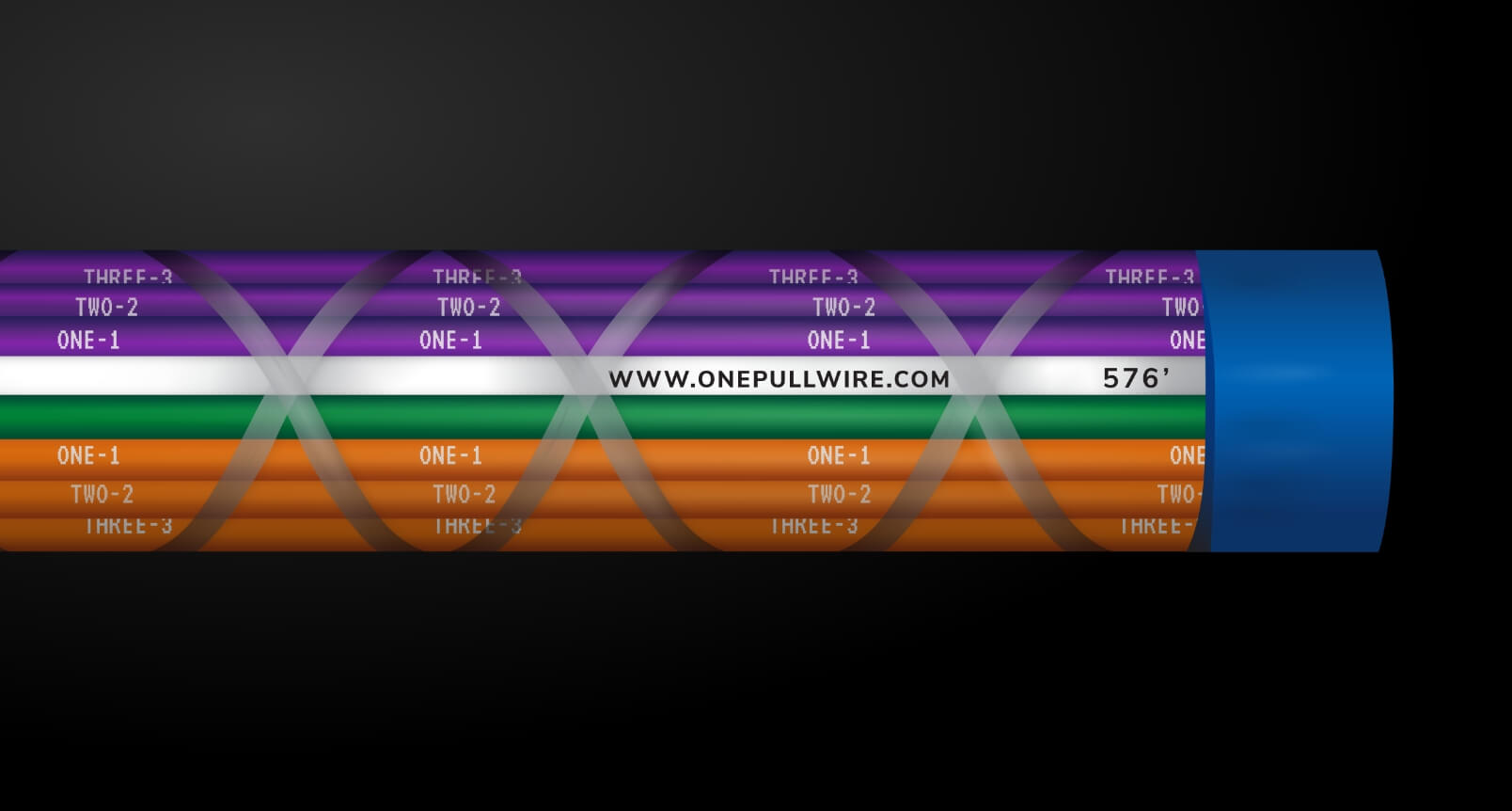 Overview
Straight assembly of any wire type — building, electronic, coax, fiber optic, etc. — factory bound, UL labeled and shipped on pull-length reels.
Industry Uses
For composites of electronic cables with or without building/fixture wires.
Where conductors will be broken out at intermediate points along the run.
Where the assembly will be laid in place, not pulled (wireways or raceways).
Where an unspiraled structure is needed to minimize heat build-up in power wires larger than 12 AWG if your bundled has even numbers of neutrals and hots.
SPECIFICATIONS
Conductor
Any combination of electronic, coaxial, twisted pairs and single conductors.
Insulation
As required by the conductor designation, e.g. MTW, THHN, TFFN, XHHW, plus any electronic cables, e.g. coaxial, low-voltage control, fire alarm. Specification for conductors used will be furnished on request.
Conductor ID
Alpha-numeric characters, words, sentences. Standard sequential number coding. Colors, striping and other alpha-numeric coding available.
Listing
UL Listed Processed Wires. E76139.
Cabling
Assembled in a single bundle without layering or spiraling. Overall double cross wrap binder thread around entire assembly.
Binder
Two flat 5040-denier nylon threads are spaced 1″ apart and wrapped in opposite directions around the entire assembly. Allows for individual breakouts or can be easily removed to give assembly more flexibility. Alternative binding and taping are available.
Footage
Sequential footage marker under outer binder thread.
Packaging
No-charge, non-returnable wooden reel. Reel tag contains type, size and beginning and ending sequential footage numbers.
READY TO SAVE TIME & MONEY WITH BUNDLED CABLE AND WIRE?
Get a quote for our custom wire and cable bundles today.