Solar Farm Bundled Wire Installation Marathon, NY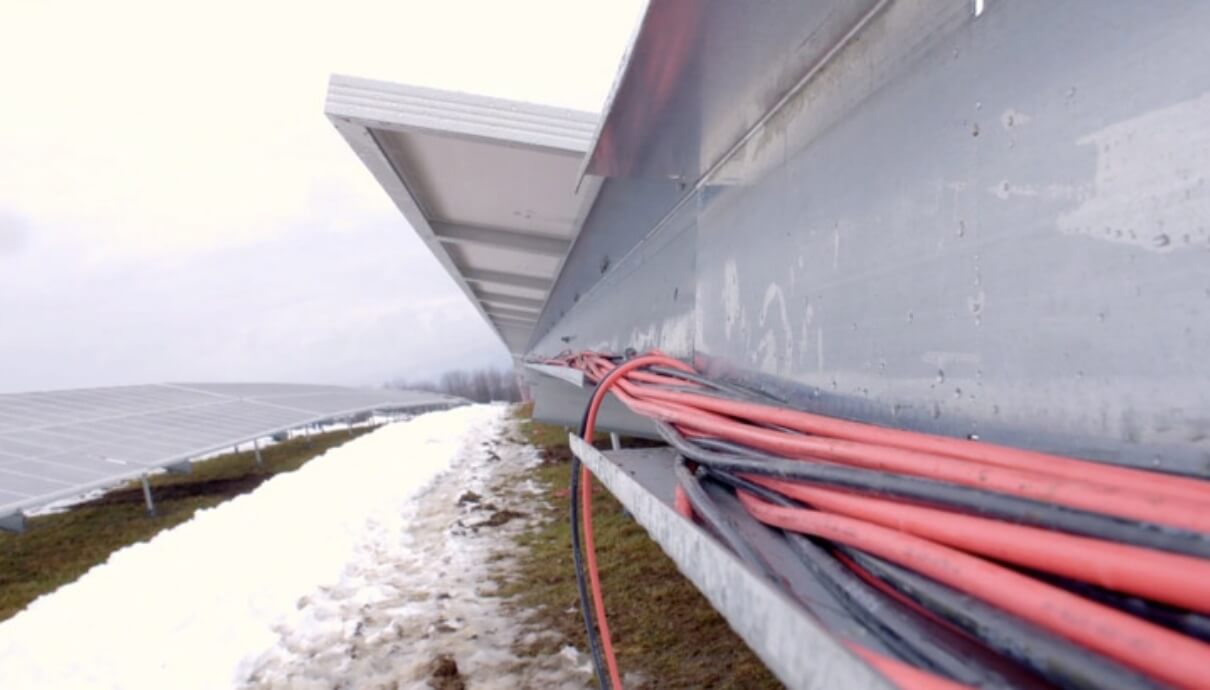 For over 100 years, electrical contractor IB Abel has been designing and constructing electrical projects throughout Pennsylvania and New York. The electrical contractor has specialized in electrical services, communication projects, and utility services. Their customers include utility firms, commercial developers, and government. Having established a history of top notch customer service dating back to its founding in 1913, IB Abel is continuously looking for new ways to deliver value, services, and cost savings to their customers.
Challenge
IB Abel was tasked with installing the wiring on a solar farm project in Marathon, New York. Requiring over 1.3 million feet of PV wire, the project manager was looking for a solution that could safely expedite the installation process and save on costs.
Solution
After learning about bundled cable, IB Abel investigated the product. An electrical distributor that IB works with mentioned to them that One-Pull Wire and Cable manufactures custom lengths of bundled PV wire. The IB Abel project manager then spoke with Anthony Masotto, One-Pull national sales manager to learn whether OP could manufacture over 1.3 million feet of bundled PV wire within three weeks.
The One-Pull team, operating within a lean and flexible production system, made the necessary shifts for the customer so that they could produce and ship the staggered configuration to the job site on schedule.
Results
Once the bundled cable reels arrived on the job site, IB Abel's electricians quickly transported them onto the job site and pulled the runs off the reels. With the lengths combined, it was easier to pull them down the panels and drop them where they need to be dropped. An additional value added benefit for IB Abel's electricians in the field was physical. Pulling and tagging conductors can take its toll on their backs. Not only did the bundled cable help them get the job done faster but it also eased the back strain that typically occurs when pulling heavy single conductors on the job.
"The labels alone speed it up [the installation process], let alone the fact that you have predetermined lengths cut for us."
Through using bundled cable, IB Abel saved 50% of the time they have originally estimated on the pulling and tagging of the individual conductors.
One Pull Solutions' bundled cables are a time-saver, money saver, a back saver…they make our job easy and fast.
READY TO SAVE TIME & MONEY WITH BUNDLED CABLE?
Get a quote on our custom cable bundles today.