The Differences Between Bundled Cable Configurations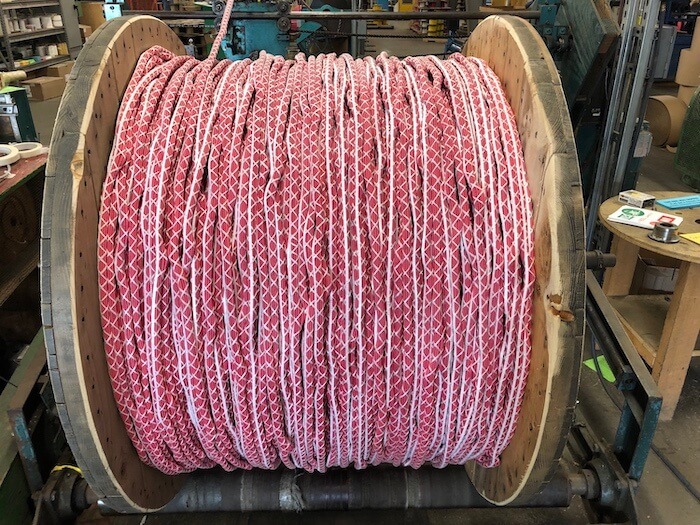 Each electrical installation project has its own unique demands. Our custom bundled cable configurations are manufactured with these demands in mind. For example, a Cat6 cable bundle for a data center application will require a different configuration from, say, an 18 conductor THHN bundle that will be used in for controls in automation equipment. 
Whether an electrical contractor will use a bundled cable configuration in an automated conveyor belt system, water treatment facility, or fire alarm system, network, or data center will factor into their configuration preferences. 
Specific configurations are designed to solve the problems faced by electrical contractors in specific installations. Since labor costs associated with each installation will reduce an electrical contractor's overall profit margins, their choice for a bundled cable configuration is critical for their bottom line.  
Depending on the project, different configurations are better suited to maximize efficiency and time to completion on the job site. 
So when would an electrical contractor choose a spiral, staggered, or straight configuration?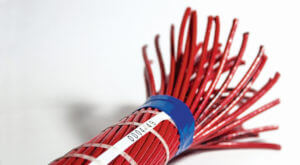 Spiral cable assemblies are great for electrical installations where the minimum outside diameter and maximum flexibility are required (such as home runs) to be run through conduit with numerous or sharp bends.    
Though the binding is very compact, spiral configurations maintain a round shape that maintains the flexibility qualities of the wire contained in the bundle which helps to prevent hang ups.  
Additionally, spiral cable bundles do not change their proportion when bent. 
It is often used for long pulls in conduit where all conductors will be carried end-to-end, or numerous bends in the conduit could cause hang ups. 
Common applications: 
Control Systems

 

Communication Systems

 

Industrial Automation

 

Commercial Construction

 

Access Control Systems

 

Solar Farms

 

Automated Conveyor Belt Systems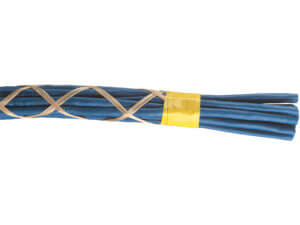 Straight configurations are often used for assemblies laid in place such as composites of electronic cables (both with or without building wire).  
Straight bundled cable configurations are often used in home runs as well as in conduits and trays. It is not uncommon for them to be used in an un-spiraled structure to minimize heat build-up in power wires 12 AWG or larger.  
Though less flexible than a spiral configuration, a straight configuration works just as well as a spiral assembly so long as flexibility is not a primary concern for an electrical contractor. 
Straight configurations are available for wire types that include coax, fiber optic, data and build/fixture wires. 
Common applications: 
Power plants

 

Commercial Offices

 

Casinos

 

LED Lighting Systems and Fixtures

 

Waste Water Treatment Facilities

 

Generators

 

Theater Lighting

 

Hospital call systems

 

Data Centers

 

Warehouses

 

Factories

 

Ventilation and HVAC Systems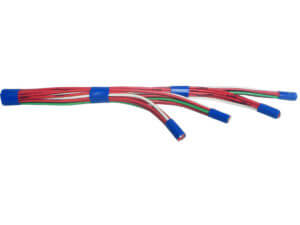 Staggered bundle cable configurations are used in installations where the exact measurements of breakout points can be specified at the time that the order is placed. 
The breakout conductors can have various length tails and be bundled at one or both ends.  
Staggered configurations are commonly used in solar farms, commercial and roof top installations, elevator and lift systems, and conveyor automation machines. 
Common applications:  
Solar Farms

 

Data Centers

 

Fire Alarm Systems

 

Security Systems

 

Elevator and Lift Systems

 

Rooftop installations

 

Automated Conveyor Belt Systems

 

Manufacturing assembly lines

 
To learn more about our various configurations and their applications, visit our configuration spec sheets.    

READY TO SAVE TIME & MONEY WITH BUNDLED CABLE?
Get a quote on our custom cable bundles today.