Tips for Being Competitive on Construction Job Bids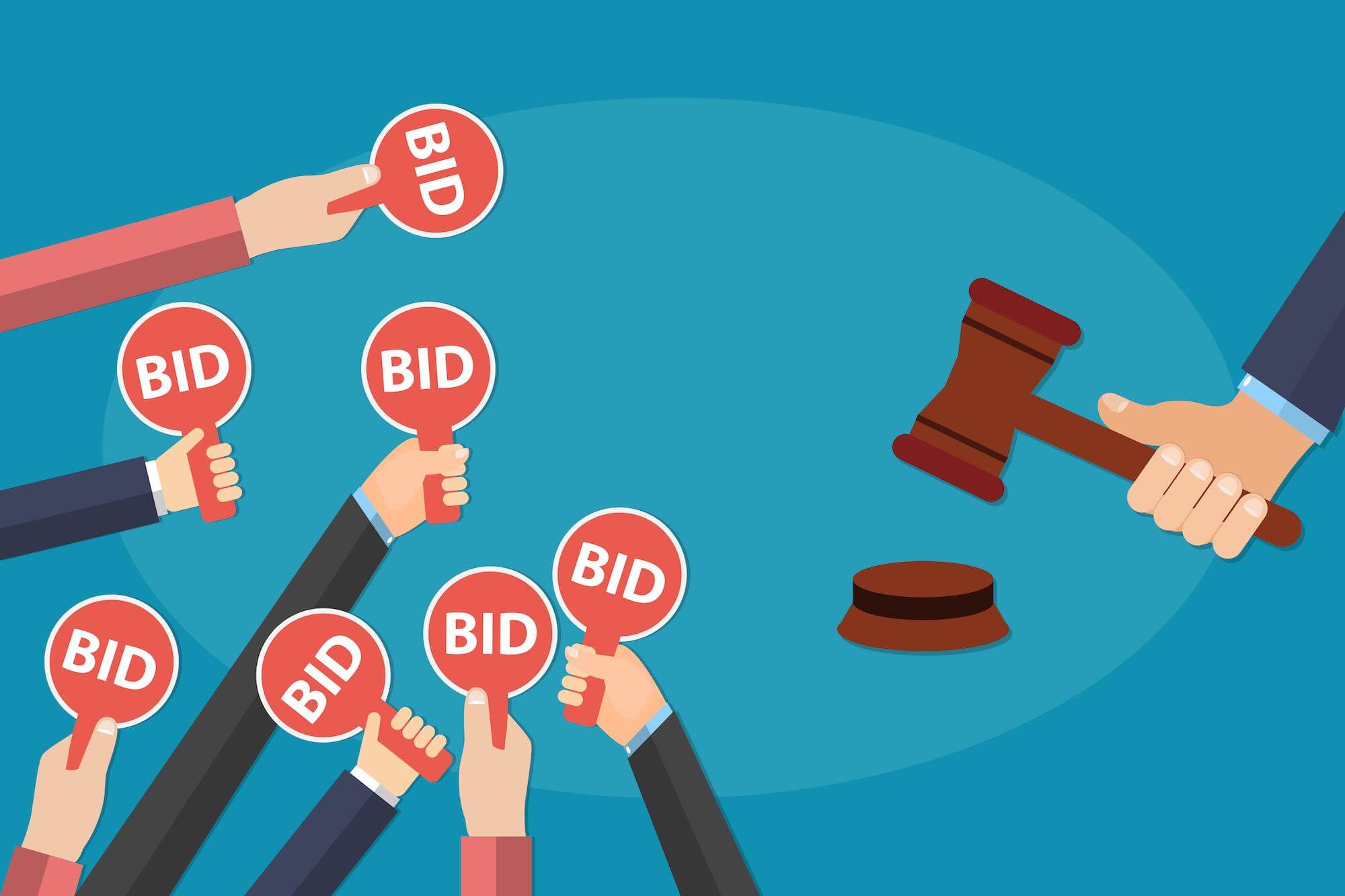 Construction bidding is highly competitive. A good bid though can make the difference between winning and losing a contract. Most contractors lose more bids than they win. Typically, general contractors win only 1 out of 6 bids and subcontractors winning only 1 out of 7 bids.
With shrinking profit margins within the construction industry, it is essential to address how electrical contractors can improve their construction bid process. There is so much more to crafting a successful bid than being the lowest bidder.
Below we highlight 5 ways electrical contractors can be competitive and successful on construction job bids.
1. Research
There are many resources available for discovering projects to bid on. For example, Dodge Analytics and ConstructConnect provide databases covering different construction projects for contractors, subcontractors, and engineers. These are both great digital databases for discovering the ideal job to bid on based on an electrical contractor firms' size, internal electrical specialists, and revenue. For example, a project could require certain specialties that an electrical contractor does not have which means there is a lower chance of being selected for a bid.
Investing time and effort in bidding for certain projects that will result in overmanning, stacking trades, out-of-sequence work, or material lead time could translate to lower margins.
Thoroughly surveying the job site before entering a bid could help the electrical construction firm avoid entering into a costly project that the firm is not well suited for. Visiting the site could also help identify hidden costs that could arise and negatively impact the cost estimate of the project.
Politics plays a part in construction projects. Investigating how local planning rules could affect a building project is critical information for avoiding significant delays that will cause overage. For example, the local government could choose to alter zoning policies over a specific piece of land, bringing the construction project to a stop.
Doing research also means identifying the decision makers in the project. This ultimately helps the contractor establish trust and maintain a relationship with them. Establishing trust with the people you could potentially work with puts them at ease and in turn, they trust you with their project.
2. Utilizing new technology
The need for contractors to utilize new technology and software has been driven by the growth within the industry. Consequently, there's a need to increase efficiency and improve profit margins. According to a report by Electri International, the number of technology solutions available to contractors has grown to more than two thousand.
Tech tools are not only changing how construction companies work with materials but also entire project processes. Technological advances are making such projects smarter. For example, using Building Information Modeling (BIM) to generate digital representations of buildings.
Contractors should take advantage of such digital solutions to improve their bidding processes. Within the bidding process, the right tools and technology could be used to systemize the process of coming up with a good proposal. These tools not only minimize the investment in time on the proposal but also maximizes a contractor's efficiency to create solid bids. Tech tools can also be used in communication which is essential during the bidding process as well as scheduling and project management.
Some of the tools include:
3. Improving communication
From connecting with the decision makers of a project to finalizing the bidding process, communication is key to the success of the process. Contractors who are unsuccessful at communicating with the project stakeholders, subtrades, and other professionals on the job site may well fail to win the contract.
Communication in the bidding process presents itself in several ways:
Be available in case of any questions
Make sure everything is clear and if not, provide any clarification that may be required
Listen to your clients
Provide a single point of contact for the client
Communication goes beyond establishing a good rapport with the clients. It also includes making sure the contractor has a good internal communication system within their team to ensure the bidding process is as streamlined as possible. There are a number of good project management tools to assist with documentation, follow-ups, updates, and creating a transparent project timeline (see below on project timelines).
4. Time is of the essence
Rushing a bid could mean leaving out details and creating many avoidable errors. However, taking too much time crafting a bid proposal could mean competitors win the bid instead. It's best to provide ample time to craft a compelling bid proposal. A pre-crafted, well-organized timeline for all bids will help a contractor stay ahead of the competition.
It's also important to do research and give a detailed timeline to the clients. This increases the client's confidence in the contractor's ability to meet deadlines. However, ensuring that the project is completed on time is even more important in order to maintain the client's trust for future projects.
An example of a timeline that could be helpful is:
Day 1: Put together the proposal.
Day 4: Submit the bid.
Day 8: Reach out to the client for some face-time.
Day 12: Remind the client about the submitted proposal.
Day 20: If awarded contract, execute the proposal.
The key to any timeline is staying on top of things and being ahead of the competition.
5. Set yourself apart from the competition
While crafting the proposal, the contractor may want to highlight what makes them unique and why the bid should be given to them and not their competitor.
Making sure an electrical contractor has a competitive advantage other than cost could be the primary driver for winning the construction bid. It is essential to highlight this differentiating factor within a proposal and show what makes the business stand out.
For electrical professionals, consider using value-added solutions that help reduce time and costs for the project. Ensuring a project is completed under budget will help ensure labor productivity and that the job doesn't run over the projected timeline.
This will not only help the electrical contractor with the bidding process but will also mean less time spent on one project and the ability to bid on (and hopefully win) more projects as a result of having saved time.
Learn more about other obstacles that face electrical contractors and how to avoid them.

READY TO SAVE TIME & MONEY WITH BUNDLED CABLE?
Get a quote on our custom cable bundles today.