What is XHHW-2 Wire?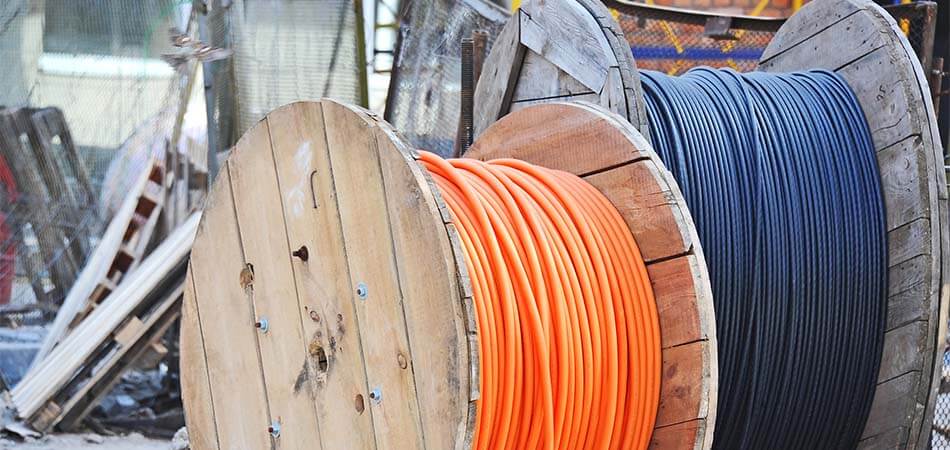 XHHW-2 is a commodity in commercial and industrial applications. It is an upgrade from THHN (thermoplastic high heat resistant nylon) wire, as it can withstand more extreme temperatures. XHHW-2 is heat, chemical, oil, and moisture-resistant, and flame-retardant. It is rated according to UL standard 44 for use in 90 degrees Celsius in both wet and dry environments and approved for use up to 600V.  
What is XHHW-2 Wire Used For?
XHHW stands for XLPE (cross-linked polyethylene) High Heat-resistant Water-resistant. It's commonly used in applications like commercial buildings, and industrial applications such as power plants and mills. It can be used in single-phase setup or parallel for a multi-conductor. The conductors can be made of copper or aluminum and either stranded or solid, stranded being used for more flexible applications.
XHHW-2's thermoset material also gives it great flexibility. The flexibility makes it suitable for applications that may involve bends or sharp corners. Another predominant use of the wire is for critical circuitry. RHH/USE, a derivative of XLP, can be used in power circuits run in conduit from the utility meter to main circuit protection panels and can also be used in direct burial applications.
Why Should Electrical Contractors Use XHHW-2?
XHHW-2 is often used in electrical contracting work despite being more costly than other options such as THHN. Its benefit in performance makes it a more popular choice among contractors and makes it the most recommended by the electrical distribution industry for industrial, residential, and commercial construction.
XLPE (cross-linked polyethylene) provides a dielectric constant (k) value usually ranging from 2.2 to 3.0 megohms @ 20° C. This feature allows XHHW-2 to resist leakage at higher temperatures and prevent cracking at low temperatures.
THHN, which is made with PVC (polyvinyl chloride) is much more susceptible to temperature damage. Its hygroscopic nylon jacket absorbs moisture and can only withstand up to 75 degrees Celsius in wet environments.
These factors make it a safe choice for electrical contractors.
Making sure you have the correct wire and matching the NEC (National Electric Code) job site conditions in conjunction with the project engineer is vital for the safety of all contractors and construction workers. The elevated temperature resistance of XHHW-2 in wet and dry environments make it a safe option, despite the higher cost.
Additionally, its ability to be customized in conductor and color and its ability to be bundled is an advantage in electrical construction. One-pull can also customize the wire with stripes in a spiral or a longitudinal full-color stripe, along with being able to number each conductor or phase tape each end.
XHHW-2 is one of One-pull's most requested access control wires to bundle. Learn more about what other types of wires can be used in wire bundles.

READY TO SAVE TIME & MONEY WITH BUNDLED CABLE?
Get a quote on our custom cable bundles today.