Top 5 Best Electrical Construction Estimation Software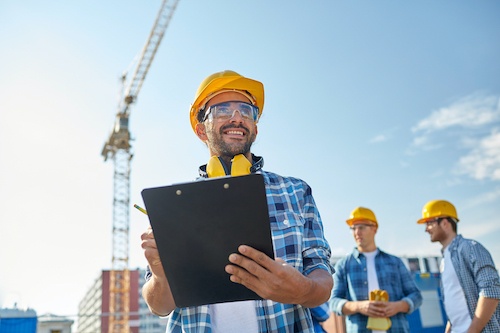 One of the main challenges facing the electrical industry is declining gross profit margins. In 2018 for example, profitability of the industry had declined by 1% to 4.1% of revenue. This presents a need to implement cost-saving solutions within any project to increase the chances of making substantial profits.
Value-added solutions like our bundled cable are major cost savers that cut down on time and labor needed for projects. However, using other solutions such as estimation software not only saves time and money but improves the accuracy needed to stay competitive on job bids.
Here is a list of the 5 best electrical estimating software that estimators and electrical contractors can use to increase their profit margins.
1. Esticom
Esticom is a cloud-based estimation software built for electrical and low voltage contractors. It is known to improve the speed and accuracy of the estimation process by digitizing the process. This platform helps contractors manage projects with real-time access to labor, pricing, plans, and material database. With this kind of data, electrical contractors can generate accurate quotes and update estimates in real-time.
Computing costs can be quite time consuming and require a high level of expertise that is hard to come by with the labor challenges facing the electrical industry. Using an estimating software such as Esticom provides an affordable and effortless way to provide estimates in a single integrated package to simplify the process and reduce the hassle involved in creating accurate estimates.
2. TurboBid
TurboBid is an on-premises estimating software solution designed to help small and midsize electrical contractors complete project estimates. This software not only helps generate bid estimates but also offers several pre-built assemblies, including material prices and labor units. This facilitates real-time planning as well as easy adjusting of labor costs across multiple quotes.
Turbobid also provides a way of saving on costs by including material items that reflect pricing for up to 5 selected vendors. Using this data, contractors can compare market pricing for items accordingly as they change.
Other than the features described above, the platform offers customizable reports and bid packages that allow users to generate formal proposals, quantity take-offs, and bid estimates.
3. Stack
Like Esticom, Stack is a cloud-based estimation software known to be flexible, fast, and accurate. It is designed for all business sizes and trades. This platform offers a pre-built database that gives the user in-depth lists of equipment, labor, and materials of all common construction items—data that can be quite useful in creating detailed estimates for submitting accurate bids. This ensures contractors stay competitive in job bids and prevents them from experiencing substantial losses as a result of bids. Besides accessing useful data, through Stack's estimating software, contractors can quickly and easily upload digital plans and complete takeoffs.
Stack allows electrical contractors to eliminate costly bid errors and win more profitable work.
With all the features Stack offers, it still boasts of being easy-to-use. Since it requires minimal electrical estimators can quickly learn to user it.
4. Countfire
Countfire is a simple to use automated take-off software, purposely built for electrical estimators. It eliminates the long hours it takes contractors to manually compute estimates.
Some electricians estimate that it takes them up to 4 hours per sheet to compute estimates for larger projects. This is time that could otherwise be allocated to other more profitable parts of the project. Countfire allows users to automate the process, freeing up more time for electrical contractors to look for other bid jobs.
The platform offers automatic excel spreadsheet creation, automatic counting of multiple PDFs, linear and area measurements, and automatic breakdown of quantities into areas. Just like Stack, Countfire is easy to use meaning its users can quickly be trained to use the software to provide accurate and consistent estimates.
5. Electric Ease
As suggested by its name, Electric Ease is a cloud-based electrical estimating software that is easy to use, easy to implement, and easy to understand. It is an estimation platform built for the electrical industry and targets medium to small electrical contractors looking to streamline processes, create efficiencies, and update old processes such as Excel or pen and paper estimating.
The software offers users reports that show the parts and quantities estimated into the project as well as time allotted. This enables contractors to order parts ahead of time if necessary. Its processes are also automated such that the platform can automatically create estimates based on labor and parts requirements which eventually helps in being competitive in job bids.
Electric Ease is also known to be great for both experienced and new estimators mitigating the worry of having estimates computed by new electricians that may not be as experienced.
Learn more about other challenges facing the electrical industry today.

READY TO SAVE TIME & MONEY WITH BUNDLED CABLE?
Get a quote on our custom cable bundles today.