3 Cybersecurity Trends for Electrical Contractors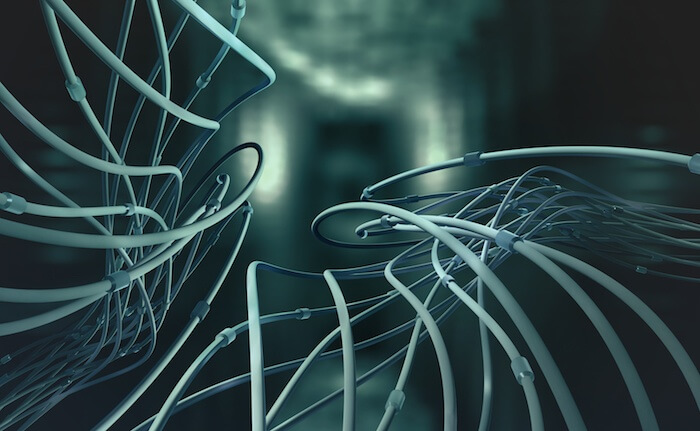 Cyber security is quickly becoming a main concern in nearly every industry, and electrical contractors are no exception. Trends come and go in business, especially around tech. But cyber security is different:
64% of companies have experienced a web-based attack
60% of small businesses that suffer a cyberattack go out of business within 6 months
By 2020 there will be 200 billion connected devices
200 billion connected devices is a staggering number, and it affects electrical contractors directly. Every smart device in a chain presents a new opportunity for an attack. As electrical contractors are increasingly tasked with projects that include connecting smart devices, they are responsible for selecting the correct devices and implementing them securely.
1. Choose the Right Device Based on Standards
Different types of smart devices often have their own testable security standards. For example, in 2018 the DesignLights Consortium released their Networked Lighting Control Systems Technical Requirements Version 3.0. These requirements laid out security and compliance standards, and they also created a list of compliant products as a resource.
You can find standards like this for most smart device categories and industries. If electrical contractors work in a specific industry or frequently installs a particular type of device, they will need to familiarize themselves with the appropriate regulations and governing bodies. And if they work with the same type of device a lot of the time, they will need to think about choosing a specific product or manufacturer as their go-to solution.
2. Vendor Security Practice Assessments
A growing trend with companies looking to hire electrical contractors is to send the potential contractor a questionnaire asking them about their cybersecurity expertise and protocols. Because a lot of cyber vulnerabilities come from their web of interconnected devices, they will often ask you about your familiarity with that particular device or that device category in general.
Becoming familiar with every IoT device on the market isn't just unnecessary, it's impossible. Stick to familiarizing yourself with the most popular categories of devices, such as smart lighting, thermostats, security and fire systems, and any devices that are especially relevant in the industries you work in.
If a potential client doesn't send you an assessment or raise the topic of cybersecurity at all, that gives you an opportunity to proactively raise the issue and increase your authority in the eyes of the client. Consider writing out an electrical contracting cybersecurity plan overview to send to these clients. You can educate them on an important issue and provide an expert solution simultaneously.
3. Your Own Security and Data Protection will be Scrutinized
It's becoming increasingly common for clients to ask electrical contractors about their own cyber security measures. This isn't just to see if you practice what you preach: they need to know that all of the data you have on them and their project will be protected. You will have floor plans, budgets, contact and payment information, and all types of highly sensitive data. Even if you carefully planned out the wiring and thoroughly vetted every device in the chain, all of that caution could be for nothing if a bad actor gets their hands on the detailed plans and data.
If you don't have cyber security measures in place worth mentioning, now is the time to beef up your security. Aside from simply being a modern business necessity, project contracts will be won and lost based on how much attention you give to cyber security concerns.

READY TO SAVE TIME & MONEY WITH BUNDLED CABLE?
Get a quote on our custom cable bundles today.