Smart Cities Generating Electrical Projects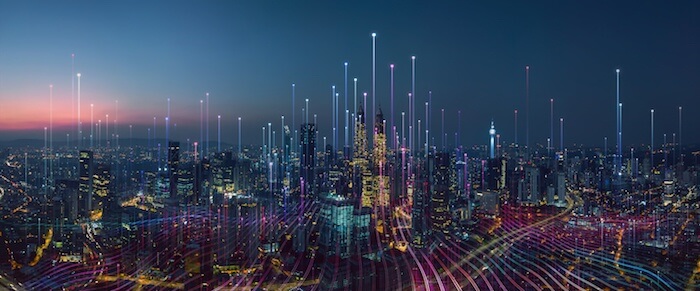 Smart city initiatives serve a more immediate purpose than just staying modern. A lot of cities that launch smart city strategies are major metro areas that are anticipating significant population increases over the coming years, with no increase in government staffing or workers. Implementing smart city technology is therefore becoming a "must have" for some cities. And they're going to need electrical contractors to get them implemented.
1. Seattle, WA
Publicly Available Data
Seattle's government has made over 1,000 data sets publically accessible. The data is all about how Seattle functions as a city: crime tracking and public safety, transportation, education, finance, and more. This encourages and equips companies that want to launch smart city initiatives in the city. Smart city technology focuses on flexible solutions that adapt to the changing environment they're implemented in. And the amount of available data will only increase: Seattle is currently pursuing the Array of Things project, which will install tracking devices around the city to produce real-time data on environment and infrastructure. Making data public like this not only encourages new smart city projects, but helps to ensure their effectiveness and longevity.
MetroLab Network Member
Seattle is a member of the MetroLab Network. This is a national network of city-university partnerships with an emphasis on engineering and computer science, and in 2015 the University of Washington and the City of Seattle became members. Every project they launch through this program has government funding, and requires electrical engineering work. For example, one of the projects currently being run by Seattle is the Seattle City Light project, which aims to track and measure electricity demand throughout the city as it relates to climate to better allocate energy in real-time. This requires installation of new devices, updating the connections of existing devices, and building up the city's main power grid infrastructure.
2. New York City, NY
OneNYC 2050
OneNYC 2050 was released in 2015 as the official strategic plan for New York City. It focuses on modernizing New York, with initiatives such as increasing access to broadband while becoming a leader in cybersecurity, and expanding electrical infrastructure to be able to connect the entire city. Needless to say, all of these projects are going to require tons of electrical contracting work.
Record-Level Construction Growth
OneNYC 2050 may be an ambitious strategy, but New York is putting its money where its mouth is. Construction permit approvals have been increasing steadily since 2000, and have increased 44% since 2014 alone. There was a slight dip during the 2008-2009 financial crisis, so we can expect to see a similar effect in 2020 and 2021 from the COVID crisis. But New York proved in 2009 that these electrical infrastructure-based plans are a priority for them, so we can also expect a bounce back to growth at some point.
3. Boston, MA
Funding, Government Support, and Knowledge
Boston was the first US city to have an official Innovation District, one of 80 across the world to get the title. Boston's Seaport was identified as their central Innovation District in 2012, shortly after the release of their Smart City Masterplan in 2010. The city is so supportive of smart city initiatives that it has its own department in city hall dedicated to them: The Office of New Urban Mechanics. This dedicated department also gives electrical contractors looking for contacts a centralized point-of-contact. This makes navigating the government bureaucracy that comes with many smart city electrical contracting projects easier. Boston also has an advantage in terms of funding and talent: internationally respected universities. These universities provide a talent pool for these projects that makes them feasible, and these universities also bring more funding to the table. Smart city projects that require electrical contracting work in Boston have the potential to receive financial backing from a number of sources: federal government, state and local governments, university funds, research grants, and private businesses. In short, there is ample money, support, and talent in Boston for pursuing smart city initiatives. What they need are electricians electrical engineering professionals to make it all happen.
Go Boston 2030 
A major prong of Boston's smart city strategy focuses on transportation. Construction and implementation is already underway for 21 projects, with 17 projects in the planning phase and 20 yet to be started. The majority of these initiatives involve installing devices around the city, connecting already-installed devices and updating electrical infrastructure in general. You can find a list of the specific initiatives and their requirements here. If you're an electrical contractor looking for projects in Boston, this document also lists the construction companies selected to work on these projects. You can reach out to the Boston city government directly, universities involved in the research aspect of the projects, or the construction companies involved in them. There are multiple avenues you can take to try and break into the Boston smart city market.
Fill out the form below and one of our representatives will be happy to chat about how our bundled cable configurations are saving electrical contractors time on commercial construction projects.

READY TO SAVE TIME & MONEY WITH BUNDLED CABLE?
Get a quote on our custom cable bundles today.