Lead Time and Shipping Time for Making Quik-Pull Bundled Cable?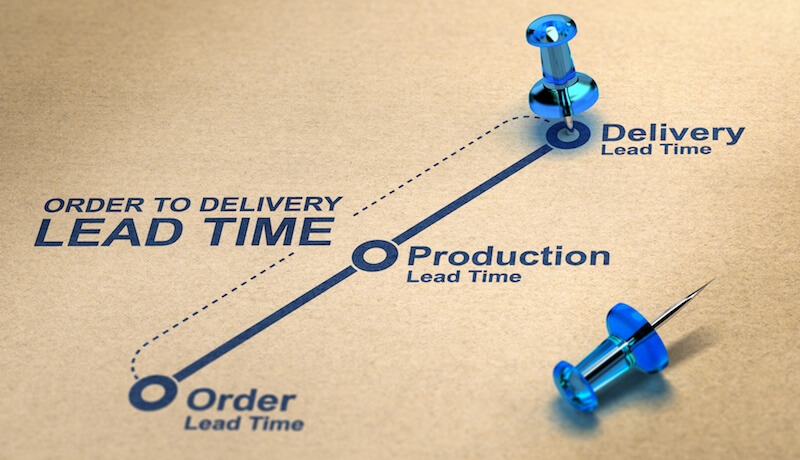 Along with questions about available wire types, customers frequently ask how long it takes to manufacture and ship Quik-Pull bundled cable.
Lead time and shipping date are crucial for our customers. Ideally, we work with project managers and estimators during the project planning phase to get the precise measurements and lengths for their wire bundles.
With advanced planning, manufacturing and shipping usually takes 3-5 business days.
Sometimes customers realize they need bundled cable to reduce their labor overage and overmanning costs only after an electrical construction project has begun. When that happens, the customer wants their Quik-Pull bundled cable on the job site ASAP. While this is uncommon, when it does occur our sales team works with our manufacturing production team to accommodate a need for an expedited order.
Though the vast majority of our orders ship within 3-5 business days, the situation is different for large, 50 conductor plus orders that are over 100,000 feet.
For example, bundled cable runs for utility scale solar farms are often hundreds of thousands of feet. As a result, the lead times are longer for utility scale solar farm projects.
Though every project has its own unique challenges, we are committed to manufacturing and shipping to our customers as quickly as possible.
Want to learn more about whether our bundled cable is a good fit for an upcoming project? Contact us to learn more.

READY TO SAVE TIME & MONEY WITH BUNDLED CABLE?
Get a quote on our custom cable bundles today.